Joaquin "Chino" P. Roces Foundation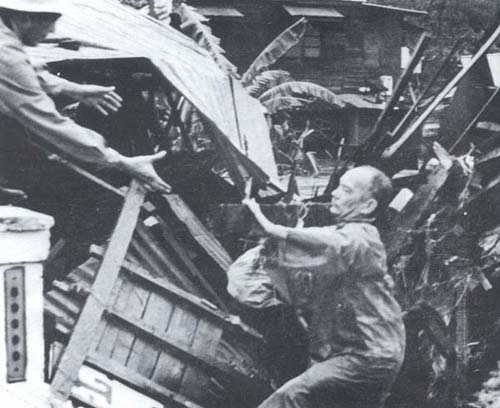 During the killer flood in which slum dwellers along Kamuning Creek in Quezon City died, Joaquin P. Roces led a Manila Times disaster action team in recovering personal belongings of the victims.
*Photo and caption were from the Tribute to Don Chino de la Prensa. Philippine International Convention Center September 23, 1988. Written and edited by Eric S. Giron.
---