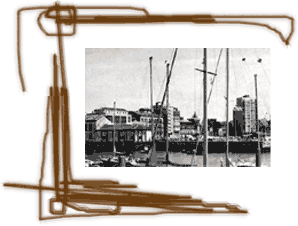 The Roces Family of Philippine Print Media traces its roots in Spain. They lived in Gijon, which is a seacoast center of the province of Asturias. It is a city known for its industry, commerce and navigation.

From the familiar grounds of Spain, there were two groups of Roceses who moved to the Philippines. One made it to Iloilo where they established a sugar mill and went into brown sugar trade. The other became residents of Manila where they ventured and created a well-repute name in publishing.
The Manila Roceses were led by patriarch, Alejandro Roces y Gonzalez, who was a regidor of the city and elected alferez real in 1854. He had two marriages. One was with Florentina de Leon and the other with . His union with Doņa Severa gave him a son named Alejandro Roman Roces y Mauricio.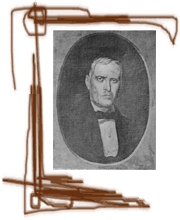 The younger Alejandro also became a regidor in the Manila Council. At the same time he was a "proprietario" of several real estate properties. Later, he married Filomena Gonzalez and had eleven children. Unfortunately, with the eleven only seven of them survived: Alejandro, Filomena, Rosario, Jesus, Joaquin, Rafael and Marcos. Among these seven children were the first generation of Roces publishers.

With the unexpected death of Severa and Alejandro in 1894 and 1895, their eldest son, also an Alejandro, took over as the guardian to his younger siblings. Alejandro Roces y Gonzalez, fondly called Moy was born on April 26, 1876. He married Antonia Pardo and had 9 children: Ramon, Alejandro, Jr., Filomena, Isabel, Mercedes, Rafael, Antonia, Joaquin and Marcos. He was the one who took responsibility over their family real estates and other properties.

Based on the book, "Looking for Liling" (by Alfredo Roces), the Roces' involvement in journalism started when two of Moy's brothers, Rafael and Marcos, saw the potential of publishing as a business.


Rafael Filomeno Roces was born on 11 August 1887. He married Inocencia Reyes and became the father of eleven: Rafael Mauricio, another Rafael "Liling", Inocencia, Alejandro "Anding", Luis "Chito", Jose Miguel, Marcos Victor, Alfredo "Ding", Joaquin "Titong", Jesus Marcos and Francisco. He with his brother, Marcos, were the ones who purchased La Vanguardia and Taliba in June 1916. However, his inclination was more into enterprising. He pioneered several projects such as Roces y Compania, Santa Clara Lumber and Manila Sporting Goods Store. He was also a co-founder of FEU with his wife's younger brother, Nicanor Reyes.

The purchase of the newspapers was considered a family venture. So elder brother, Moy, took over the business. He pushed through with the idea and built a publishing empire. He came up with the newspaper chain TVT (Taliba-La Vanguardia-Tribune) in the early 1900's. With this achievement, he was given the title as the "William Randolph Hearst of the Philippines".

From the era of TVT, the second generation of Roceses in print media came in. First, there were Rafael Filomeno's sons, Rafael "Liling", Alejandro "Anding", Luis "Chito", Joaquin "Titong" and Alfredo" Ding". With Liling, he put up two publications in the late 1930's.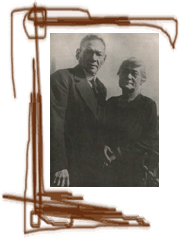 These papers are Sports Spotlight, which as its title suggest speaks about sports and Promenade, which was a monthly literary magazine. What was briefly known about Chito is that at one time he became a reporter. Titong, Ding and Anding had been also inclined in the print media more as columnists.

Also, four of Moy's children: Ramon, Andong, Isabel, and Joaquin, in several ways were involved in publishing. Ramon followed his father's footsteps as publisher but went into a different genre. He became associated with the publications: Liwayway, Bisaya, Hiligaynon and Bannawag. With these he was known as the "Komiks King" of the Philippines. Alejandro, Jr. or Andong was a pre-war journalist and supposedly the heir to Moy's empire but he died during the war times. Isabel or Bebeng was affiliated into publishing when she, at one point, became treasurer of the Manila Times. Then there was the youngest brother, Joaquin "Chino" Roces who was involved in newspaper publishing. He was later known as the great publisher of the Manila Times, who handled the paper during its golden years. Furthermore, he became more popular in Martial Law when he was termed as the 'old man of the parliamentary streets' and 'one of the press freedom fighters.' Moreover, there was Moy's son-in-law, Benito "Bibelo" Prieto, who once served as president of the Manila Times.


With the Roces-Legarda family, there was Benito "Ben" Legarda who was director of Manila Times when Martial Law broke.

In the third generation, Reyes-Roces side, the children of Liling, Sylvia and Tony, are currently affiliated in print media. Also, Joaquin "Titong's" daughter, Teresita "Chit", had involvement in the publishing business.

Going back to the Pardo-Roces, Ramon's daughters Carmen and Elena were also inclined in the family business. Carmen, who married a Davila inherited half of her father's publishing business. Her family used to own and run Atlas Publishing Corporation. However, the company at present was sold to the owners of National Bookstore. Then there was her sister Elena married to a Guerrero. Elena or Morita was the one who put up Graphic Arts Services derived from their father's business.

Mercedes "Peachy" Roces-Prieto, another progeny from the Pardos, had been involved with the old Manila Times, Roces TV station, ABC-TV, and radio station, DZMT. She also handled for a year a Baguio based weekly called "The Highlander".
On the other hand, Marixi Rufino, wife of Alejandro Prieto (son of Mercedes) is currently board member of the Philippine Daily Inquirer.

With Chino's family there are Joaquin, Jr. or Joaqui who handled a couple of publications and Edgardo "Eddie" who is currently with ABC-5 (former Manila Times TV station).

Lastly, there are the fourth generation progenies Joaquin "Ito", son of Joaqui, Karla Delgado, daughter of Peachy, and Alexandra "Sandy", daughter of Marixi who are in commercial and media publishing. There were also the Davilas: Angelo, Ma. Elena, Jose Maria, Carlos, Diana, Gonzalo, and Ramon "Chito", who had all been part of Atlas Publishing Inc. during its ownership with their mother, Carmen. Elena's children: Lydia "Cookie", Xavier "Wahoo" and Alfredo "Bumbo", are also in publishing and printing at present. The last descendant from the fourth generation Roces that was involved in print media is Atty. Katrina Legarda, who in 1999 became publisher and editor-in-chief of the "New Manila Times", after the ownership of the Gokongweis.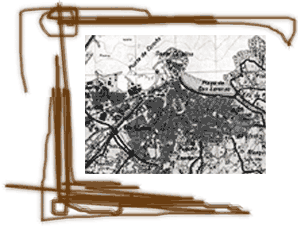 These are just some of the Roces descendants who left historical trademarks in the print media industry. It started with their intent of having a business to support the family which later turned into a legacy for the next generation.

The Roces are of Spanish descent but when they set foot on the Philippines they have considered themselves as Filipinos and would be of service to their fellowmen. Their involvement into publishing did not simply made them survive in life but it left us - the next generation of media people, inspired with the heritage of a family who left a great dynasty in Philippine print media.
---