Contemporary Roces Progenies

Alfredo "Ding" Reyes Roces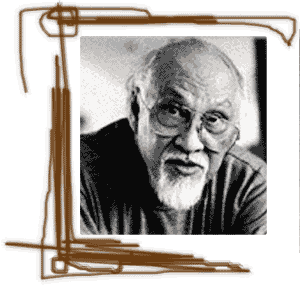 Alfredo Reyes-Roces is a gifted artist-writer from the known Roces clan in Philippine print media. He is the author of the latest book on the Roces family, "Looking for Liling" and the National Book Award-winning title, "Felix Resurreccion Hidalgo and the Generation of 1972".

Currently a freelance artist and writer, Alfredo or Ding, as he is fondly called, has been living in Australia since 1977. He married Irene Pineda on May 24, 1958 and has three daughters, Grace, Mina and Mia.

The youngest among nine brothers, Ding was born on April 29, 1932 at Sta. Cruz, Manila. His parents are Rafael Filomeno Roces and Inocencia Reyes.

He finished elementary at St. Mary's College in 1946. He transferred at the Far Eastern University for his high school and graduated in 1950. For college he went to the University of Notre Dame and completed a degree in Bachelor of Fine Arts in 1954. He also attended the Arts Students' League of New York in the years 1955 - 1956 with the well-known German Dadaist, George Grosz, as his mentor. Finally, for a year (however not mentioned when) he trained at an advertising firm in New York called Donahue and Coe.

His early years in the journalism profession were for him "a crash learning process". He started off as a ghostwriter and later acquired a column in 1958 with the Daily Mirror. "I chose to write about subjects I was familiar with and close to my interest, mostly art and culture…I did not start as a copy boy or as a reporter…which makes my journalistic background and approach different from most journalists. (But) in later years I expanded my topics to
cover politics and current events", explains Ding. His column was titled "Light and Shadow", which he continuously wrote for the Manila Times until 1959. Reminiscing his experiences, he realizes that, "…living off journalism in the 50s to the 70s was extremely difficult. I was paid 20 pesos a column, and I had to write everyday, seven days a week including Christmas and all holidays, whether I was sick or not or I did not get paid for that day. Until the last day I wrote for the Times my fee was still 20 pesos a day. I never got an increase for over 10 years"! Despite this he feels privileged that in his years of working he always had a very "free hand in writing and doing" what he wanted which he believes was "not (a) typical journalistic experience".

In 1972, Manila Times closed down upon the declaration of Martial Law. "I lost my job. It was even harder because I could not write freely and although I was offered jobs in the Marcos' papers, I begged off", narrates Alfredo. Notwithstanding his unemployment he became editor-in-chief of the Filipino Heritage, which was a ten-volume study on Philippine History and Culture. It was a position he handled until 1978. A year before Filipino Heritage was published he migrated to Australia where he became editor of the Austral Asia's quarterly Geographical magazine called "Geo" after two years. His work with the magazine lasted until 1990.

In his years of being in the career of journalism and arts, there are several unforgettable people he had worked with. "The person I most associate with was my brother Alejandro…we shared interests in Philippine culture", Ding first mentions. He also adds, "my cousin Chino (who) was publisher (of the Manila Times)…and while I kept an arm's distance from him to avoid his telling me what to write, I developed a rapport with him". He also enumerates Frankie Sionil Jose, who was then the editor of the Sunday Times Magazine, Joe Luna Castro, Sunday Times' editor-in-chief, Mirror's editor Abe Cruz, whom he used to ghost write editorials for, cartoonist Nonoy Marcelo, Chronicle cartoonist Liborio Gatbonton and brothers, Bencab and Badong, who used to work with Manila Times. These people became Ding's close friends, who still share memorable experiences with him even until now.


Aside from journalism, column writing and editing, he was also into advertising. He once managed a public relations and advertising agency. Yet, he lost interest because he "discovered (that) buttering up to clients was the only thing that mattered not professional merit". Ding then focused on his real inclination, arts and writing. By training, Alfredo is actually an artist. He does pottery, sculpture, photography and painting, which was his major back in college. Moreover, according to him his minor of philosophy has equipped him in his writing. This is clearly manifested through several selections he already came up with. Examples of his works are "Legaspi: The Making of a National Artist", "Medals and Shoes: Political Cartoons of the Times of Ferdinand and Imelda Marcos, 1965 - 1992" and others which he personally produced and co-authored. In addition to book production he also does book cover designing. At present, he is doing another career-related interest, which is digital art, and writing over the Internet.

Alfredo's multi-faceted persona in the fields of arts and journalism cannot but be attributed partly to his being a Roces. He declares, "you are a Roces by accident of birth, but I suppose there are family values and culture imbibed through the years". He adds, "My parents also cautioned us against using our family name for personal advantage stressing that we should get ahead on merit". And despite the demands and pressure of bearing a family name that's well-reputed, Ding feels that, " I have always been extremely proud of my family roots, especially my parents who were living examples of humility and responsibility; and also of my eldest brother Liling who gave his life for his beliefs during World War II. With three other brothers preceding as columnists for the Manila Times, I was conscious I had to live up to their
reputation. But having said that, I have also sensed resentment on the part of other writers and editors who think I have established myself through my family connections. So I felt I had to prove myself as a writer and a journalist".

For his final words of advice to starting journalists, he reiterates, "it's (journalism) a hard slog, a difficult career. I believe more so now than in my time, because the quality of journalism in the Philippines has declined and journalists of integrity have a harder time getting established. There's very little financial reward. There is also now a language problem to confront in the coming years. But the satisfaction of self-expression and of communicating with others is fulfilling. So my prime advice is that you must keep your integrity no matter what for that is the only true measure of a good journalist. To strive to be professional requires much work and discipline. Without study, diligence and discipline you will always remain mediocre. If you try to get away with just pure talent and 'bola', your printed words come back and haunt you. Keep an open mind. You have to be objective and not let your personal feelings obscure your insights and your reportage. Cross check and double check. Read. Read. Read. Write. Write. Write. And please do not transform journalistic success into political career".