Contemporary Roces Progenies

Maria Alexandra "Sandy" Prieto Romualdez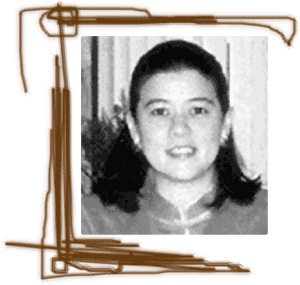 "I've always been proud of that heritage (being a Roces) and it's something for me to remember…(and) constantly go back to…," claims fourth generation Roces progeny, Sandy Romualdez.

Maria Alexandra Prieto Romualdez or Sandy is currently the president of the Philippine Daily Inquirer. She is the daughter of PDI chairman of the board, Marixi Rufino, and businessman, Alejandro "Alex" Prieto. Born on the 18th of March 1967, Sandy is the younger sibling of the late PDI president, Louie Prieto. She is also the granddaughter of Benito "Bibelo" Prieto, who is the former president of the Manila Times and brother-in-law of then publisher, Chino Roces.

At present, she is married to Philip Romualdez and has an 8-month old child.

She finished elementary and high school at the Assumption Colleges of Antipolo and San Lorenzo, Makati. In her first year in college, she enrolled as an AB - Sociology student at the University of Santo Tomas. Later, she transferred to the University of the Philippines and shifted to Social Work. But after some time, Sandy migrated and went to the College of Notre Dame. She continued her course in Sociology with a minor in Psychology and graduated in 1989. When she was in her third year, she applied for a Management Study Abroad Program and went to Kenya for six months. After college she came back to the Philippines. Sandy got employed at a Singaporean restaurant and at the same time became a student coordinator at Assumption. She also went into teaching at Assumption. However, she later resigned for her masters at AIM (Asian Institute of Management) where she took Development Studies and earned her degree in 1994.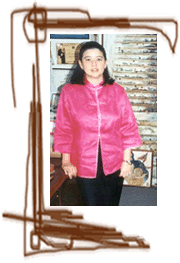 Her involvement with PDI began in 1995. "My brother, Louie, who was representing the family at Inquirer, unfortunately, passed away in a motorcycle accident. That time my mom is the chairman of the board. (She) asked (me) if that (the position) is something I'm interested in. (But) more than the interest I think (she) wants someone who is capable and competent enough…so what we (did) is sort of I'll join, try and, in a year, evaluate if I could handle. So that's how I joined the company," Sandy narrates. When she started with Inquirer, her position was as executive assistant to the president. Then she became executive vice president and eventually president. Prior to this, she mentioned that, "…when I first joined the paper I spent about a month in each department…I spent time with (the) reporters, circulation managers…(just) to get a good sense of (this) and that…there's no better teacher than experience."

In her almost seven years with PDI there have been people who became part of her career in the newspaper industry. These people include Ben Pangilinan, former PDI president during her executive assistant days, Letty Jimenez - Magsanoc, PDI editor-in-chief, and Marixi Rufino - Prieto, PDI chairman of the board and her mother. For Sandy, these people are the reasons she continuously believes in the company. With Ben, she learned the mindset that one is "never too big or high to look at smaller details". Furthermore, she acquired from him the attitude of looking at things in all angles and being rigid with them. On the other hand, she describes Letty as someone with "unquestionable credibility". Also she admires her ability to maintain a strong integrity in work. With her mother, Sandy recounts an instance when Marixi guided her to "reaffirm (the) values" that the paper and its people stand for. With admiration she narrates, "…when we went through that difficult time (during the) boycott, last 1999, (it) really affected not only our revenue but also our profit. For her to say, 'we will still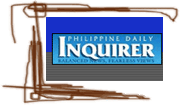 continue and…print…even if it means coming up with a 12-page paper, we just have to do it'…very few businessmen can say it's 'more than just business'…"

Aside from experience and people she deals with, her family also plays a part in her positive outlook on life and career in the print media. She acknowledges her grandfather's ways in handling the business and his philosophies during his days in the old Manila Times. According to her, "…I know my grandfather was always an open person…he would always walk in the printing press and listen to people. He was really approachable." She further describes him as a kind-hearted person and the one who taught her how to balance work and family. Likewise, she recognizes her being a Roces as another aspect in her good career in the newspaper. She remarks, "…as far as independence is concerned in being able to print what…needed to be printed, that is a Roces trait. I know from a fact that Manila Times was like that so they closed down. In a way I can relate to that…it's probably in my genes and I'm glad that its there and…(also being) able to
stand for what you believe in is definitely something (Roces)…"

For her words of advice to young journalists, Sandy explains, "…the print medium is, as far as media is concerned, (is) the best medium to be in….it's only in print where you have the time to be able to really gather enough information and digest it…print is the least fragmented (media)…" She also adds, "I think print is where you can hone your skills and be able to really experience what it is to gather news and be able to inform people." Moreover, she stresses, "…pursue your dreams because that's really where you have passion for…of course when you come to our job there are certain things that you don't expect…but there are certain things and values that would last, and practice, it pays off if you practice your writing…"
(READ FULL INTERVIEW TRANSCRIPTION)