Contemporary Roces Progenies

Alejandro "Anding" Reyes Roces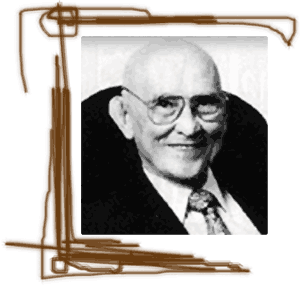 "When I wrote the Fiesta everybody was against fiestas. Everybody wanted to eradicate it, they felt it was the greatest bond against progress…but I saw the fiesta as our highest community expression…that was the impression it made on me so I wanted to preserve it," explained Dr. Anding Roces when asked to talk about his motivation for writing one of his famous books that came out back in 1980.

Alejandro "Anding" is one of the notable Roceses in the fields of journalism and literature. Last year in an article by the Philippine Star dated May 21, 2000 he was included in the World's Who's Who, which is a biographical directory of the highest achievers and contributors from around the globe. He was also given a citation by the Cultural Center of the Philippines Centennial Honors for the Arts last February 2, 1999 "for his invaluable contributions to the field of cultural dissemination" thus granting him the "Parangal Sentenyal sa Sining at Kultura".


Chairman and president of the College Assurance Plan Foundation at the present, Dr. Anding recalls that his affiliation with the company started with his "great interest in education". Bearing another chairmanship position, last March 22, 2001 he was appointed to handle the Movie and Television Review and Classification Board (MTRCB) under Pres. Arroyo's term. Also he is currently a columnist for The Philippine Star with his Roses and Thorns, which he once wrote for the Daily Mirror and Manila Times. Originally, the column was derived from his brother Liling who wrote before the war. It was then called Thorns and Roses. Aside from these present involvements he was president of the Bulletin Publishing Corporation and had been Secretary of Education during Macapagal's administration. He was also Dean of the Institute of Arts and Science at the Far Eastern University, which was a university, founded by his uncle, Nicanor Reyes.

Born on the 13th of July 1924, Alejandro "Anding" is one of the nine children of couple Rafael Roces and Inocencia Reyes. Likewise, he is one of the Reyes-Roces cousins of the late Joaquin "Chino" Roces.

He attended elementary and high school at the Ateneo de Manila. During World War II, in his teenage years he mentioned signing up for the guerrillas. "I joined the guerrilla because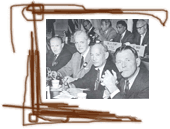 later on I was told, 'Mayroon ng lumalaban', 'Sino?' 'Sa Pampanga', 'Anong pangalan?' It was the communist group, 'hukbo ng bayan laban sa Hapon'. So, I joined the guerrilla under Marking and that's how I got involved," narrates Anding. Even in his youth he had been promising, "I was a teenager but…still I ended up with the rank of captain…"

After the war, he migrated to US where studied at the University of Arizona and earned a Bachelor's degree in Fine Arts. While at the university he realized that, "…I was not in the influence of any school, any teacher or even my own family and that was when I discovered that I was a writer," here is where his career started. Dr. Anding made his way through great achievements in journalism, literature and arts. He attained several doctorate degrees: Literature at Toyo University, Japan; Arts and Letters at Polytechnic University of the Philippines; Humane Letters at Ateneo de Manila University; and Humanities at St. Louis University in Baguio City.

Later on he got married to Irene Yorston Viola and had a daughter named Elizabeth.


When he was asked if being a Roces has something to do with everything he had achieved, he replied, "…genetically yes, but as far as that is concern I have to discover it on my very own, individually, not as a Roces".

With everything that Dr. Alejandro "Anding" Reyes Roces experienced, his view on writing and life is simply that, "…it [writing] made me a better person. You cannot be a great writer, first you have to be a good person".
(READ FULL INTERVIEW TRANSCRIPTION)