Joaquin "Chino" P. Roces Foundation
Citizen Chino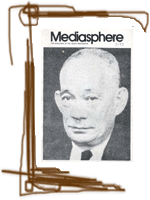 Like the Ilustrados of Jose Rizal's time, Joaquin "Chino" Roces responded to the nation's call to patriotism and crossed the class line to join the mass struggle for freedom.
Indeed, his own generation seen it all - how a republic took birth, how easily freedom was lost to tyrants, how a people bound by common purpose regained it, and what it now requires to preserve.
Born on June 29, 1913, Chino was the youngest of the nine children of Don Alejandro Roces and Antonia Pardo. He was educated at the Ateneo and at the public school in Reading, England.
In 1935, after four years in England, he returned home to work in his family's newspaperhouse, which published the Tribune, Vanguardia and Taliba. He took over its management from his father upon his death toward the end of the war. After the war, he resurrected The Manila Times, which had been dormant for 15 years. As its publisher, he saw the Times become thenation's widest-circulated and most influential newspaper.
Don Chino guarded its freedom jealously. In fact, as the air hung increasingly thick with omens of martial law, he himself wrote a front-page piece re-declaring what he had and his newspaper stood for:
"The Manila Times Group has never stood, and does not now stand, for any special group orvested interest. Its task is to inform, to discuss with care and intelligence, and to initiate or support programs to improve the quality of life among Filipinos…"
A few months later, in September 1972, a dictatorship was proclaimed, the Times was closed down, and Don Chino was thrown in prison. But imprisonment only stoked the fire of freedom and nationalism inside him. Thus, Citizen Chino was born.
Upon his release, which actually no more than a tactical concession on the dictator's part, Chino began his street fight for freedom. Out there, he was called Tatang, the same proletarian honorific for patriarch to which he answered at the Times. He joined protest meetings, spoke up, and marched to the barricades. He did what he could to chip away at the regime until it collapsed.
For his decisive stroke, Chino collected a million signatures of endorsement to persuade Corazon Cojuangco Aquino, widow of the martyred senator, Benigno Aquino, Jr. to take on the dictator in the snap elections of 1986. When the dictator refused to accept defeat, he joined the popular rising at EDSA and stood his ground until the dictator was defeated.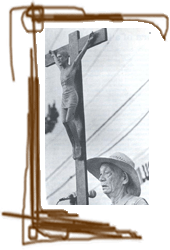 Chino's vigilance did not slacken in the slightest even after freedom had been regained. Whenit seemed it him being eroded fro within - by the very government installed in its name - he spoke his freedom-fired heart.
"I feel it is my duty as a citizen to do certain things that I believe are right, no matter what the consequences may be," he said. "I can't expect other people to do something about it if I don't. And whatever I do, I always try to look at the future generations not to do things for ourselves only".
Chino Roces died on September 30, 1988, owing no one - indeed, leaving a nation in his debt.
*Article from The Chino Roces Freedom Award Souvenir Program
---