ROCES: A Tradition in Philippine Print Media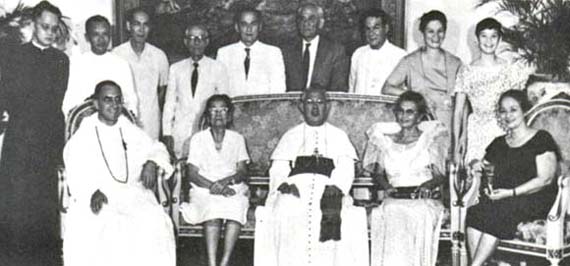 A souvenir photograph of a visit to the late Rufino Cardinal Santos by the Prietos and the Roceses shows, seated, from left: a priest, Doña Consuelo Legarda-Prieto, Cardinal Santos, Doña Inocencia Reyes-Roces, Doña Naty Lichauco de Leon; standing, same order: Two other priets, Don Mauro Prieto, Don Rafael Roces, Don Benito Prieto, Don Ramon Roces, Don Antonio Prieto, Doña Antonia Roces-Prieto, and Srta. Mercedes "Peachy" Prieto.
*Photo and caption were from the book, The Roces family, publishers: with a history of the Philippine press by D. H. Soriano.
---