Contemporary Roces Progenies

Joaquin "Ito" Torrella Roces III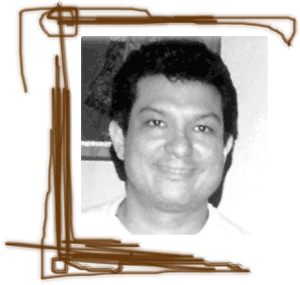 "Before I become a Roces, I have to prove I am a Roces," says Item Trade owner, Joaquin "Ito" Roces III.

Ito is a fourth generation Roces progeny. He is the eldest son of Joaquin "Joaqui" Roces and Cristina Torrella. He is one the grandchildren of known Press Freedom fighter, Joaquin "Chino" Roces. He married Elena De Venecia Santos and had two daughters.

Ito finished elementary and high school at Ateneo de Manila. In college, he studied Marketing at the University of the East.


His involvement in journalism started in 1986 when he worked with the Manila Chronicle. In 1988, he was with his grandfather's resurrected Manila Times. He was in the advertising section where he did market research. In February 1, 1989, he continued with the Times, which was then bought by the Gokongweis. He worked in the paper's circulation department for a year.

Aside from publishing, Ito had been in the charcoal business in the years 1984-87 while he was still in college. At present, he
runs his own commercial printing business called Item Trade. When the company was put up in 1993, its first client was the Chino Roces Foundation.

With his being a Roces, Ito expresses high regards on his grandfather's achievements in the newspaper industry. According to him, "…he (lolo Chino) is not materialistic at all…the Manila Times had airplanes, yachts (but) not for personal pleasure. It was for media…then imagine (during) Martial Law Mercedes Benz ang kotse niya biglang after Martial Law…he ends up with a Ford Escort but bale wala. Ganun ka-simple siya…" He adds, "I asked my tito Tony, 'why was my grandfather successful?' He told me, 'because he was able to associate himself to the people down below and up. And he knew what the people wanted to read…he had the pulse of the people…"
(READ FULL INTERVIEW TRANSCRIPTION)
---