Contemporary Roces Progenies

Joaquin "Joaqui" Carvajal Roces, Jr.

Born on the 10th of April 1939 at the old San Juan de Dios Hospital, Joaquin "Joaqui" C. Roces is the eldest among his siblings: Arturo, who died two years old; Edgardo, who is currently part of the management of TV station, ABC-5; and Rocio, who passed away in a landslide at Baguio in the 80's. He is the son of well-known defender of press freedom during Martial Law, Chino P. Roces, and then pianist and singer in the early 30s, Pacita Carvajal.

He spent elementary at De La Salle College (presently DLSU) and high school at Ateneo de Manila University. He enrolled as an AB-Journalism student at the University of the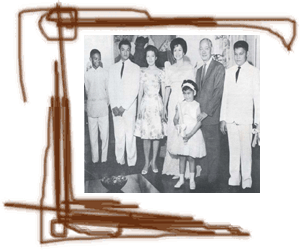 Philippines, Diliman. He studied his course for two years and stopped because he felt that he"wasn't learning anything new". Furthermore, he said, "I took up journalism but I really learn more in the office of the Manila Times," during his father's term as publisher. Then from journalism he shifted to agriculture and took it as a special subject at UP Los Baņos. When he was asked why agriculture he simply replied, "…actually my dream was to be a rancher since I was a kid…"

Joaqui had an early start in his exposure to journalism. He recalled that at 13 he was staying at the office after school waiting for his father. Manila Times had been his first venue for work, according to him, "I started as a messenger boy just like my father did…until a couple of years later I ended up being the circulation manager and then transferred to the other departments…" He also mentioned that there were times when he would join reporters as they cover their beats. "I used to go home with Max Buan…most of these police beat reporters…Rod Reyes…going to Tondo…at the hospitals, people being hit (on) the head with these darts…" His like for adventures pushed him towards journalism, "…(journalism is) exciting…(there's) something new everyday…(and) there is always something different…"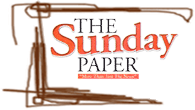 In 1966 he continued his career in journalism and started working with his cousin, Antonio Roces and friend, Andrew Go. They put up an offset newspaper called Daily Star where he was the founding president. After sometime he was asked by Manila Times to come back and so he sold the publication to his cousin. However, when Martial Law was declared in 1972, he became unemployed. He was jobless for 17 years. During those times he rented a place in Novaliches and put up a piggery. Only it was his misfortune that he lost 300 pigs in 20 days due to rabies. Nevertheless, when EDSA revolution had begun in 1986 his father Chino and friend, Geny Lopez, Jr. collaborated to put up the Manila Chronicle. Joaqui joined the publication and handled circulation and advertising for a while. Consequently, he again teamed up with his cousin Tony in 1989 and came up with a tabloid called Bagong Araw, which lasted until 1992. Along with this, in 1991 they established a community paper targeting the A and B markets in the areas of Makati, Alabang and Greenhills. It was named Village Voice where Joaqui had been the publisher. Aside from these involvements he was also the chairman of the editorial board of a local government magazine called Sanggunian, which closed sometime during late 2000. Also last October 15, 2000, he put up his own weekly investigative broad sheet called, The Sunday Paper, which unfortunately was also short lived.
Apart from his career, Joaqui has four sons to wife Cristina Torrella. His children are Joaquin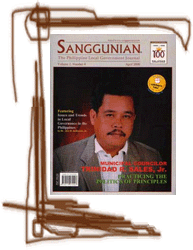 III "Ito", who has a commercial printing business called Item Trade, Martin, Antonio and Eddie.

Being a Roces for Joaqui has both its advantages and disadvantages and so he explains, "Well, you know it's hard because people expect me to be like my dad and it's hard to look under that shadow". He further adds that, "…(the) advantage (is it) opens doors to many people…(the) disadvantage is you have to be at your very best, especially if you got a father like my father…you don't want to destroy what he did to our society." And so his advice to want-to-be journalists or publishers is that, "Think many times before you invest your money. Think many times".