Contemporary Roces Progenies

Antonio "Tony" Varona Roces

Antonio V. Roces, president of the community paper Village Voice and Foundation for Resource Linkage and Development, is one of the third generation descendants of the well-known Roces clan in Philippine print media.

Born on June 14, 1940, Tony is the middle child of couple Rafael "Liling" Roces and Leonor Varona. His sisters are Sylvia, who is currently editor-in-chief of Village Voice, and Leonor, his "mother's junior" who died during infancy. At present he is married to Evelyn Benares and had two children, Rita Anna and Carlos Noel.

Tony spent grade school and high school at De La Salle University. In college he majored in BS Natural Science at Ateneo de Manila. He took further studies abroad at the University of California where he earned a master's degree in Food Science and Technology.

His affiliation with journalism is an unexpected venture, according to him, "…basically by training I've got no involvement in journalism…I entered journalism sideways 'cause in late 1966 two sons of publishers wanted to put up the first-ever offset daily paper, this was Joaquinito, son of the publisher of Manila Times and Andrew Go, son of the publisher of Fookien Times." Prior to this he used to work for Bong Tangco's management firm called MIDA, Management Investment Development Associates. Until in April 1967, they started the Daily Star Publishing. "They asked me to help them prepare the project study, setup (and)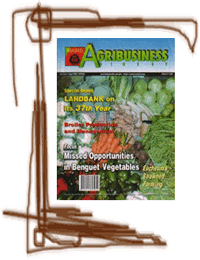 implementation program for the publication which case they said okay, that (made) me vice president of finance and administration". Tony continued working at MIDA while doing part-time at Daily Star. He said, "What attracted me into the business was really that we were doing something new. It was the first time where we were having an offset daily newspaper…it was intriguing me (that) we were starting this (newspaper) on a shoe string, (we) started the business with two hundred thousand pesos capital".

After sometime Bong Tangco was pirated by the government and the publication requested him to join them full-time. Primarily it was his cousin, Joaquin Roces, Jr., who was the founding president and his friend, Andrew Go, was the publisher. When they became competitive, Manila Times asked his cousin, Joaqui, to go back with them and Tony was to buy the company from him. Tony told his grandfather, Rafael Filomeno Roces, to assists him financially. Upon approval from his grandfather, Tony made him president succeeding his cousin.

Then came 1969, Daily Star editor-in-chief, Johnny Perez, was employed by Malacaņang for the elections. The board decided to pass the position to Tony. Not long after, in 1970 his grandfather passed away, he then assumed presidency at the same time being the EIC. In 1971 the publication prospered and they were able to buy a property at Port Area where they put up a sister company called Filipino Star Printing.

Martial Law came in 1972, the paper ceased its publication but the printing continued. However, Tony had a hard time getting contracts. He decided to pass on his board position as president to Andrew's sister, Cesley Chua and he went back to agribusiness. When Cesley migrated to the States it was given to the other sister, Betty Go-Belmonte.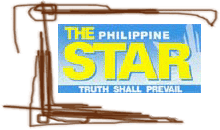 After EDSA, Betty teamed up with Eugenia Apostol and came up with the Philippine Daily Inquirer. Tony was first offered by Betty to put up a Filipino daily to be the counterpart of Inquirer. They came up with "Ang Filipino Ngayon" where he became the president and publisher. But after sometime Betty split up with Eugenia or Egi and resigned from PDI. Then again on July 28, 1986 Betty together with Art Borjal, Max Soliven and Tony put up a broad sheet they called, The Philippine Star. Tony became president and later editor-in-chief after Raul Gonzales. Months later Philippine Star got bigger and they put out the Evening Star and Business Star where Tony was director. Despite his positions, Tony resigned from the publication in 1989.

During the same year he collaborated once again with his cousin, Joaqui. They bought a tabloid newspaper from an uncle. It was named Bagong Araw. The fate of the tabloid did not turn out good, Tony narrates that, "…in '91 we were having problems with Bagong Araw because at that time tabloid publication became too sleazy for our stomachs. We couldn't compete in that kind of field. We wanted to get out of that kind of competition. We were looking for some other field and Alfredo (their uncle) said (to go) to niche publication". They had closed the paper in 1992 but before that on December 1991, following their uncle's advice, they established the community paper, Makati Village Voice.

Up to the present, Tony and Joaqui, still runs the publication and in '95 and '96 they have had two additional cover areas, EDSA-Ortigas and Alabang. Aside from this he is also editor-in-chief of his organization's (Foundation for Resource Linkage and Development) magazine called MARID (Market Information Dissemination) Digest.

With Tony's lengthy years in print media one of the controversial instances he had been linkedwith was when he became chairman of the board of the new Manila Times in 1999. The acquisition of the paper was done by his niece, Atty. Katrina Legarda, who asked him to be part of the board. The issue became a hot topic because it came out that cronies of the former president Estrada had been involved in the so-called "buyout" from the Gokongweis, who were the owners of Manila Times since 1989 after Chino Roces. In Tony's words, "During my time as editor-in-chief in the Philippine Star I, together with Louie Beltran, was sued for libel by Cory Aquino. My lawyer by some twist of fate ended up Katrina Legarda…she got me acquitted…so, when she asked me to help her with my experience (and) be her adviser…I could not say no to a niece who had helped me up. So, she asked me to be a board member and then the others agreed that I will be chairman of the board. So, I told her, 'yes, I will help you but only up to a certain extent, one is I don't want any blind function. I will just be your adviser in the board and as chairperson. Now, if you have some operational thing that you want to seek my advise, yes I can give you advise, but I will not be in the operations.' Now at that time the Gokongweis had several offers, one of them was from Reghis Romero who was together with Katrina…(when) I checked his financial records, he looked like he had the money (and) looking at his key people, (they) were Ramos boys not Estrada boys…So, I didn't believe this Mark Jimenez thing plus Robina had told me that another offer was from Mark Jimenez…So, I agreed. I got one share of stock (and) so I said, 'here's my one peso give me one share of stock, anytime I can afford to lose one peso, nobody can accuse me of having been bought by a one peso share of stock…(and) anytime that I feel my company in the board is not to my liking I can suggest my one peso goodbye'…(However), when Reghis Romero was seeing that the progress of the company is not according to his projection, he wanted to sell…he sold it to Mark Jimenez. But when I heard that he was gonna sell out and then, here is my one share, bye, bye".


Being a Roces and in journalism is like both acquired upon birth, according to Tony, "…because of family, the constant contact with it, I can't seem to be without involvement in publishing". Furthermore, he found out that, "…this is why they felt I could be editor because I had pretty good judgment of what stories would sell…how to angle the stories…I have enough street sense…And a lot of these is from your experience dealing with the clan".

Finally, Tony's advice to aspiring journalists is that, "…the realities of life as of now is that the national dailies already is a very big business…you (got to) have a lot of fund and a lot of determination and ability. You have to be able to sustain that effort at least three years or else you just can't make it. But there are a lot of other opportunities, there are a lot of niche markets that are available…you choose a niche that is more according to your budget."
(READ FULL INTERVIEW TRANSCRIPTION)